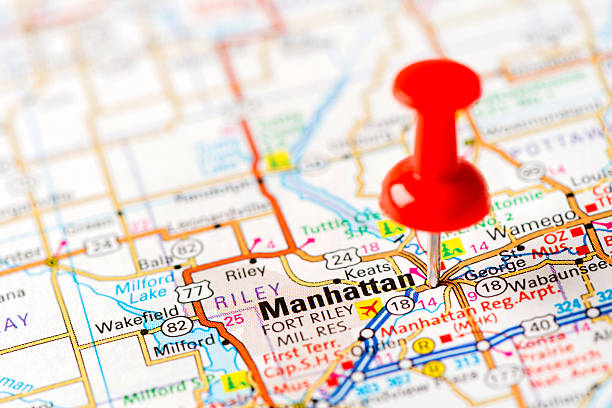 Manhattan, KS, also known as the little apple, is a city famous for its alluring sunsets, sensational food, and positive vibes. It is also the home of Kansas State University as well. There are many things to do in Manhattan, KS, and the amount of options that this city provides can sometimes be overwhelming. That is why we created this post. Read below to check out our picks for the best things to do in Manhattan, KS!
The Sunset Zoo is located at 2333 Oak St, and is home to more than 300 animals representing over 100 species. They are open everyday from 9:30 AM to 5:00 PM, and offer year-round educational classes and camps, which range from early childhood opportunities to Zoo summer camps. Additionally, they also host a variety of special events each year that range from earth day celebrations in April to Christmas celebrations in December. If you love animals and want to learn more about them, visit the Sunset Zoo!
The Riley County Historical Museum is located at 2309 Claflin Rd, and its main objective is to educate people on the history of Riley County, KS. The museum contains rotating exhibits that attempt to do just that, and they also have a research library and archive for visitors to check out as well. If you are interested in learning about the history of Riley County, KS, we highly recommend paying this museum a visit!
The Midwest Dream Car Collection Museum is located at 3007 Anderson Ave, and is the perfect spot to visit if you love cars. The museum contains over 65 different cars that represent over 100 years of automotive history. When visiting the museum, visitors are able to explore the show floor at their own pace, which allows you to really get a good look at each car that the museum showcases. Some exhibits even provide guests an opportunity to sit in the driver's seat of various cars, so that you can really get a feel for what the car is all about. If cars are your thing, definitely visit the Midwest Dream Car Collection Museum!
Wildwood Adventure Park is located at 375 Johnson Rd, and is an an 80-acre park that offers numerous outdoor activities such as obstacle trails and zip lines. From sight-seeing to extreme adventure, the park has options for every type of person. If you are interested in having some fun in the great outdoors, look no further than Wildwood Adventure Park!