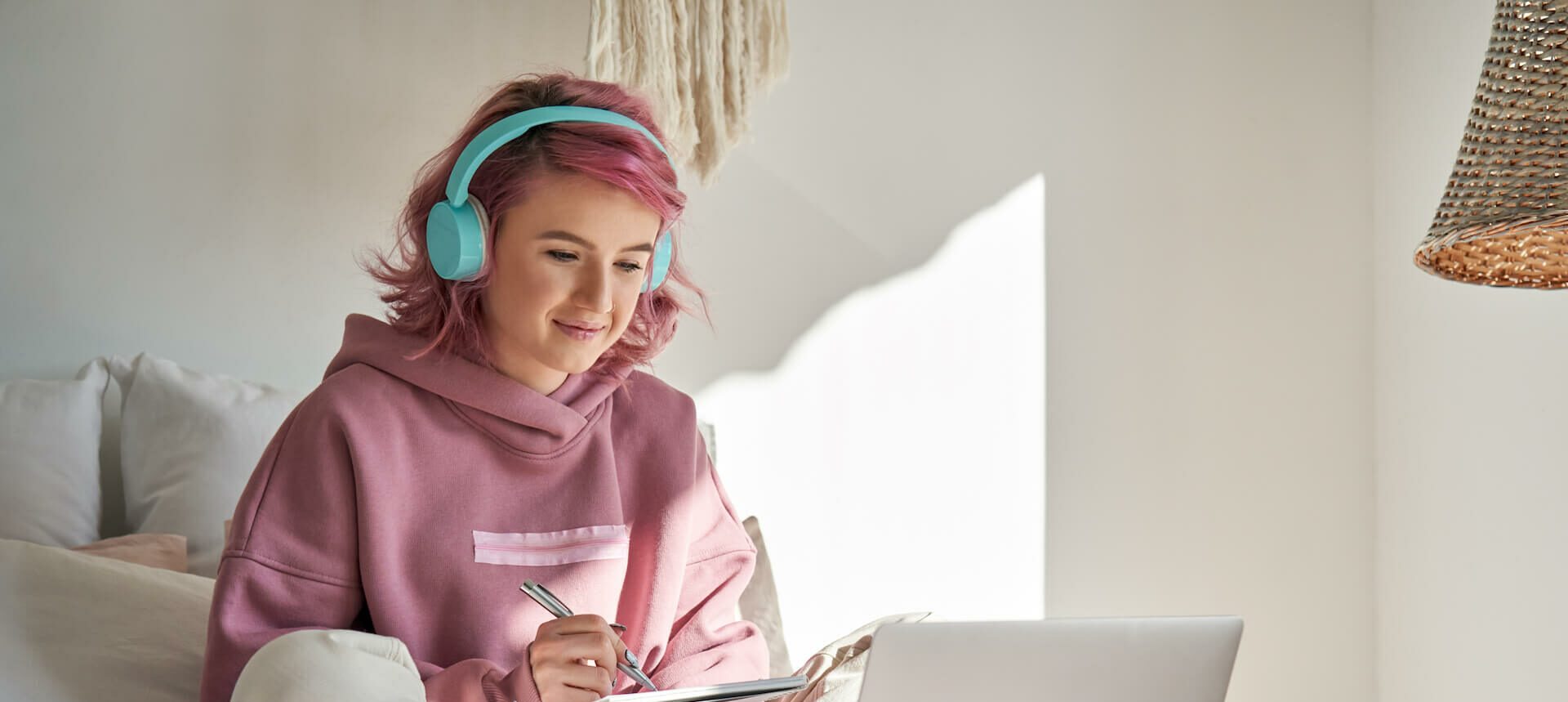 silent montage of stock video
Frequently Asked Questions
HOW DO I APPLY FOR AN APARTMENT?
You can easily complete the entire leasing process online by clicking here. Fill out and submit your application, your guarantor's application, and your roommate preferences form. You can even complete the lease for your new apartment online! We are also available on site if you wish to visit us to apply in person.
HOW CLOSE IS 12B LOFTS TO CAMPUS?
12b Lofts is located steps from Kansas State University — only a quick walk to campus.
WHERE IS 12B LOFTS LOCATED?
We're located at 1122 Bluemont Ave., Manhattan, KS 66502.
IS PARKING AVAILABLE?
Yes. There is a $30 parking permit fee.
WHAT ARE INDIVIDUAL LEASES?
With individual leases, you are only responsible for your (or your student's) rent. You aren't liable for your roommate's rent at all! Unlike a traditional lease or a joint lease, if your roommate transfers, graduates, or fails to pay their rent, it does not affect you or your lease. College students have enough to worry about. An individual lease is one less thing!
HOW DOES ROOMMATE MATCHING WORK?
12b Lofts offers free roommate matching to our residents. You won't have to worry about finding a roommate online or passing out flyers around the entire campus — we'll do the work for you! All you have to do is simply fill out a questionnaire.
DO I NEED RENTERS INSURANCE?
Hassle Free Insurance Waiver Program – Say goodbye to insurance hunting! With our hassle-free Insurance Waiver Program, you can kick back and enjoy more peace of mind for just $15/month! Already have your own policy? No problem! Click here to OPT-OUT at any time.
WHAT IS THE RESIDENT PORTAL?
All of our residents and their guarantors have access to our online resident portal to assist with paying rent and submitting maintenance requests — all just a few clicks away.
WHAT KIND OF INFORMATION WILL 12B LOFTS NEED FROM ME TO PROCESS MY RENTAL APPLICATION?
To complete an application and rental agreement, you will need a state-issued photo ID.
WHAT IF I WANT TO MOVE IN BEFORE MY SCHEDULED LEASE START DATE?
An early move-in might be possible for an additional fee. Contact the leasing office for more information.
WHAT UTILITY ACCOUNTS DO I NEED TO ESTABLISH? WHAT IS INCLUDED?
Water, sewer, and trash are included in your rent. Limitations apply.
WHAT IS MY MAILING ADDRESS?
[Your Name]
1122 Bluemont Ave., [Your Apartment Number]
Manhattan, KS 66502
WHERE DO I PICK UP MY MAIL?
Steel mailboxes are located near the main entrance of the clubhouse. Residents are asked to provide a photo ID to pick up their packages in the office. Amazon Lockers are coming soon!
HOW DO I CONNECT TO THE INTERNET?
Each bedroom has an internet port, and you will need to supply your own Ethernet cord. To make your devices wireless, you will need a wireless router.
HOW DO I SUBMIT A MAINTENANCE REQUEST?
You can submit a maintenance request using our automated maintenance request system. Just visit the resident portal.
WHAT DO I DO IF I HAVE A MAINTENANCE EMERGENCY AND IT CAN'T WAIT UNTIL MORNING?
If something is broken in your apartment and requires immediate attention and it is after office hours, please call the maintenance emergency number ASAP and our maintenance staff will be out in a jiffy! Please note that non-emergencies will be billed to the resident for after-hours services, including lockouts.
CAN I PAINT OR HANG THINGS ON THE WALLS?
When you move out, the apartment should look the same way it did when you moved in, minus normal wear and tear. If tape has caused paint to be removed from the walls, you could be charged. You are not allowed to paint or change the color of your walls.
ARE WE ALLOWED TO HAVE PETS AND ARE THERE ANY FEES?
Yes, you are allowed to have pets. There are fees that need to be paid, and all pets must be registered with the office. Some restrictions apply. There is a non-refundable pet fee of $250 and a $25 pet installment per month, per pet. The fee must be paid prior to move-in or stay of pet. Any illegal pets found in apartments will be fined $100 per occurrence. Also, non-pickup of pet waste will result in a $25 fine per occurrence. Pet waste bags are provided.
WHAT HAPPENS IF I DROP OUT OF SCHOOL OR DECIDE TO MOVE AND NEED TO VACATE EARLY? CAN I GET OFF THE LEASE?
No. The best solution would be to find someone to take over your lease. You will need to notify the leasing office that you are interested in finding a replacement for your lease, and the staff can provide you with further details for the process. It is the resident's responsibility to find a replacement.
WHEN I LEAVE, DOES EVERYTHING IN THE APARTMENT NEED TO LOOK EXACTLY THE WAY IT DID WHEN I MOVED IN?
Except for normal wear and tear, the apartment must be returned to the same condition as it was when you took possession of it. Tape should be removed carefully so as not to peel off the paint.
WHO MANAGES THIS COMMUNITY?
12b Lofts and Avenue M are managed by Campus Advantage, a leading property management company based out of Austin, Texas. Our expertise, combined with a genuine dedication to superior living experiences, has made us one of the largest student housing owners and managers in the United States. For more information, visit campusadv.com.
WHAT IS STUDENTS FIRST®?
At Campus Advantage, we pride ourselves on putting residents at the center of every decision we make. It's an approach we call the Students First® Experience, and it's infused into our communities and customer service interactions across the country. Through interactive life, growth, and success experiences, we inspire and equip our residents to thrive in all areas of life while providing opportunities to create connections that will last a lifetime.